Hotel Atrium Restaurant
Erode Hotel Atrium has one of the Best Restaurant in Erode for Dining and It would be a Delight for everyone to come and enjoy
this fine Dining by Hotel Atrium Restaurant. The restaurant is visited by Family and Kids throughout the week.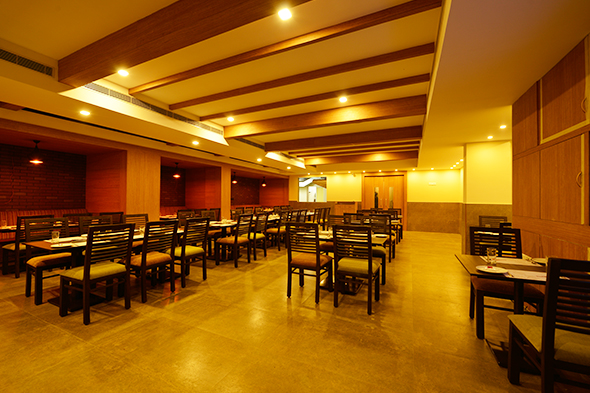 Illusion Bar:
Hotel Atrium erode has recently have opened an All New Bar with best in Class infrastructure.